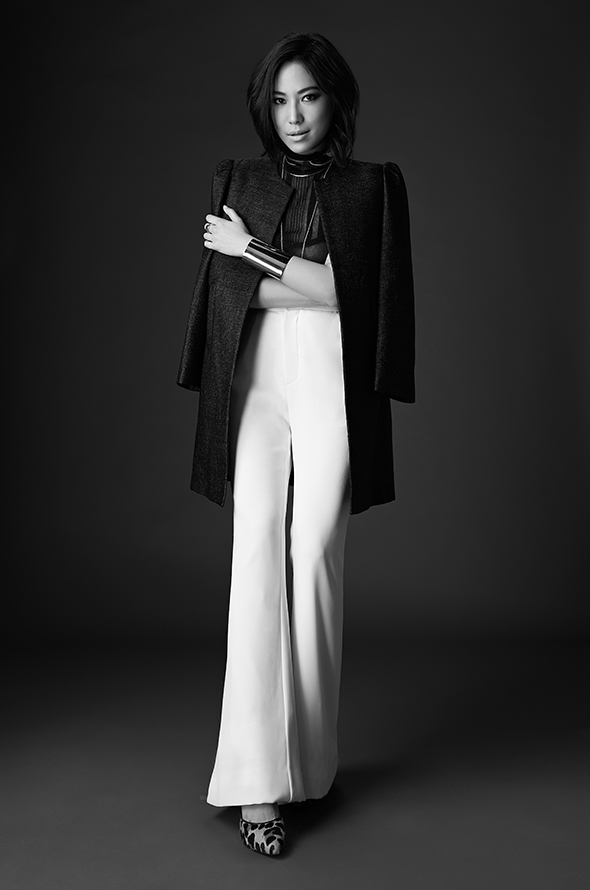 Atchariya Sinratchatanant
Executive Director - Digital Media Practice
Atchariya Sinrachatanant is a Business Development Director and Co-founder of dFusion. Her main role is to inspire fresh business ideas, build new business opportunities, and implement successful campaigns for clients across industries ranging from mobile operators, consumer technology and sharing economy platform. Her expertise is to design hybrid campaign that connects digital & physical world together. Her passion in marketing also stretches across to Net Promoter System (NPS), one of the most effective Loyalty disciplines to date. Meaw is one of the first Certified Net Promoter Associates in Thailand.
As a popular celebrity in the limelight of the entertainment business, she has always been excited about technology-enabled entertainment and media. In her junior year of college, she won Channel [V] Thailand's VJ search, which led to appearances and anchor positions in numerous other TV and radio shows. Even now, she hosts one of the most popular radio shows in Bangkok.
Meaw believes in philosophy of continuous self-learning. To her, everyone can learn and develop through time. She is eager to share those knowledges and experiences she reaps over time to younger generations. It is always a thrill for her to be able to contribute to one's development & growth.
She sees her clients as her relatives and friends and consistently provides honest comments, a straightforward approach and pleasant environment.
Fast Facts :
Educated from University of Cambridge (UK), where she received a graduate degree in Business Management with Distinction.
Worked as a VJ at Channel [V] Thailand for 2 years after her Bachelor degree and hosted numerous TV shows over the past 5 years.
She is now a DJ for one of the most popular breakfast radio show in Bangkok called GET Wake up Call @ 102.5 FM – Her show is on 8-10 am, you'd better stay tuned, it's quite crazy!
She is a guest speaker on Digital Marketing & Public Speaking for various universities ie. Chulalongkorn U., Thammasart U., Bangkok U.
She spends her free-time on meditation, practicing Buddhism, working out, cooking and taking vacations with her family (who doesn't??!)
She set up a small community called "Make It Happen 2 U", which raises fund to promote Buddhism dhamma through books, e-book, audio book or smartphone application.
Her ultimate goal in life is to achieve "Sodabun". Feel free to ask her what it means but make sure you have enough time to listen.